Vermicompost, synthetic auxins, and greenhouse production of gray squash Cucurbita pepo L.
Keywords:
plants growth, Cucurbita pepo L., yield, fruit size
Abstract
Vermicomposts increase the availability and assimilation of nutrients and natural growth promoter substances. In addition, vermicomposts contribute to numerous physiological responses in plants, such as increased growth and yield. Our study was developed with the objective of comparing the effect of synthetic auxins and vermicomposts on the growth and yield of gray squash Cucurbita pepo L., cultured under greenhouse conditions. A randomized block design was used with the following five treatments: synthetic auxins -Amcotone®- applied to foliage (AUX); vermicopost -VioHache®- incorporated into the soil at 5 (DBV); 10 (DMV); and 15 Mg ha-1 (DAV); and a control treatment (TES). The results obtained showed that the synthetic auxins and all vermicompost doses promoted plant growth. The highest yields, 40.5 and 37.9 Mg ha-1, were obtained with DBV and DMV, respectively. The medium-sized gray squash (18.9 to 22.8 cm, 3.9 to 4.4 cm, and 101 to 225 g) was the most produced, with 58.6 to 74.5% of the total yield. The yield of medium gray squash obtained with synthetic auxins or vermicomposts increased from 26.9 (DMV) to 61.1% (DBV), compared with TES (17.5 Mg ha-1).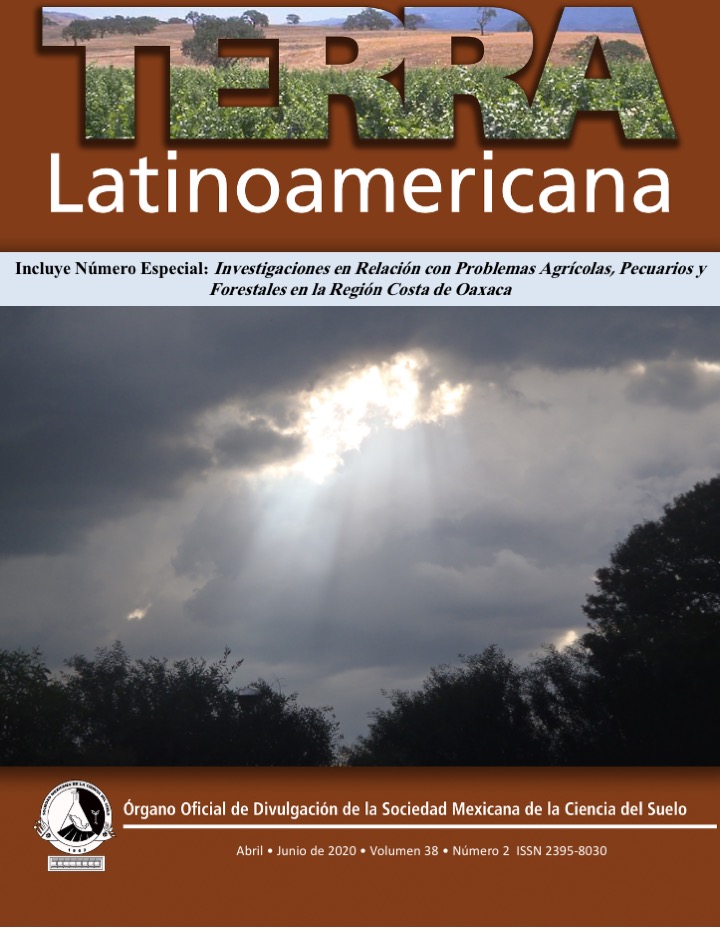 Section
Scientific Papers