Diversity of arbuscular mycorrhizal fungi associated with field-grown zucchini pumpkin (Cucurbita pepo L.) using plastic padding
Keywords:
abundance, mycorrhizal colonization, Shannon-Weaver index, wealth
Abstract
Microbial communities have effects on crop growth and productivity. However, these communities can be affected by various agricultural practices. The aim of this work was to determine the diversity of arbuscular mycorrhizal fungi (AMF) associated with the cultivation of zucchini pumpkin established in the f ield under plastic padding. The abundance, richness and index of mycorrhizal diversity in the padded cultivation of zucchini pumpkin were evaluated under three colors (white, black and red) of padding plastic during the summer-fall (S‑F) and winter-spring (W‑S) cycles established with the following treatments: C (control), V (vermicompost), WPP (white plastic padding), WPP+V, RPP (red plastic padding), RPP+V, BPP (black plastic padding) and BPP+V. A randomized experimental block design with 10 replicates was used. The ANOVA showed signif icant differences (P ≤ 0.05) in mycorrhizal colonization, abundance and diversity index in both culture cycles. In addition, 21 morphospecies were identif ied in S-A and 12 in W-S. The BPP affected the AMF in all the variables evaluated. Seasonality conditioned mycorrhizal colonization, and the black padding affected the endophyte-host symbiosis, in addition to affecting the mycorrhization, abundance, richness and diversity index of AMF. Knowledge on the diversity of AMFs is important to select the morphospecies with potential as biofertilizers.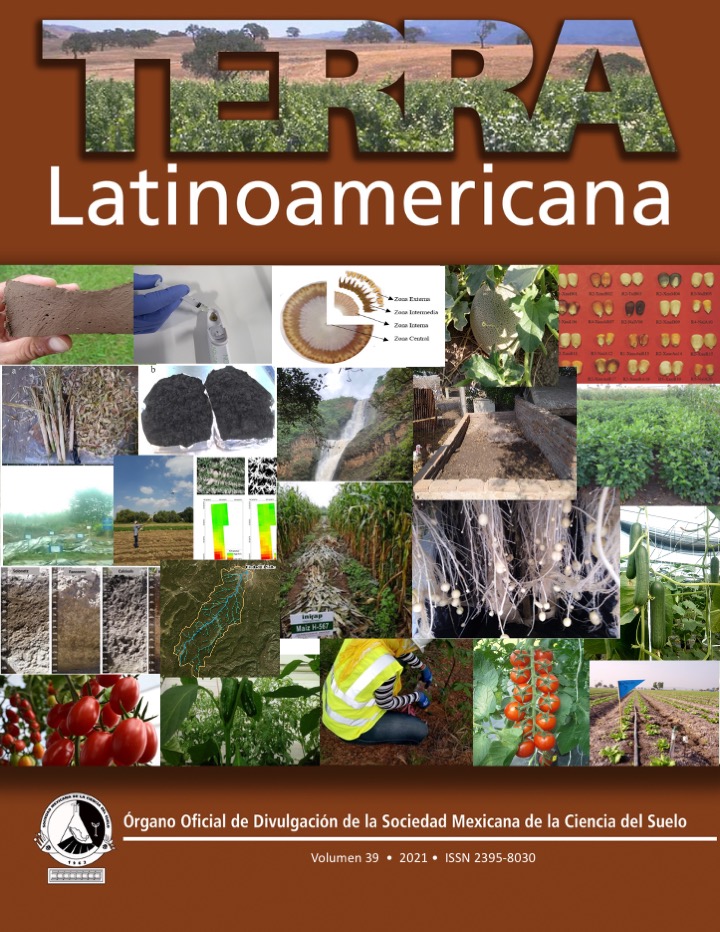 Section
Scientific Papers